Memory Work Verse 6- Col. 3:17 This is it!
Verse 6- Colossians 3:17
And whatever all of you do, whether in word or deed, do it all in the name of the Lord Jesus, giving thanks to God the Father through him.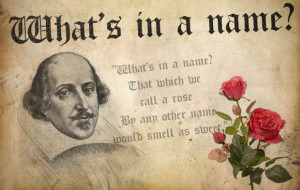 What does it mean for things to be done "in the name of the Lord Jesus"?  Nearly every prayer I have ever heard ends with the words "In Jesus name we pray, amen."  What is this "name" business?  In our day and age we don't have a person or a name that we listen to above others.  One would respect the president or a mayor, but it is the fact that they are in the office that give then authority and respect.
Where nobility rules, a name is power.  If you lived in Narnia (a kingdom that we can understand!) and someone came to you and said "I am pursuing a servant of the White Witch and my horse is lame, in the name of Aslan give me yours!"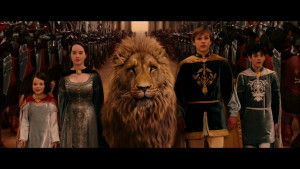 You would give them the horse!  This isn't about fear; it is mostly out of respect and compliance with the Will of the King.  The King (Aslan) desires the evil villains to be caught, and this person is an agent of the King.  The King has sent them out to do what the King desires to be done.  As long as they are acting according to the will of the King, they are to be obeyed and respected in much the same way you would respect the King.
This is how it is with the Name of Jesus.  Every time we make choices Paul is reminding and encouraging us to act as "God's chosen people".  We are the agents of the King.  We are the ones who bear the Name of Jesus.  That means that we act a certain way.  We pray and act in a way that shows the world who God is and what Jesus is about.  God, let our every choice, thought, and action be in the Name of Jesus, Amen!
---