Prepare Our Hearts- April 19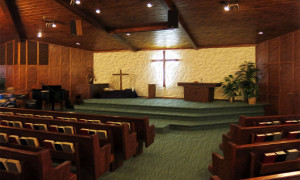 This Sunday morning we are beginning our study of the Sermon on the Mount.  We are looking specifically at Jesus' words in Matthew 5:1-16, and what it means to live in "the Kingdom of Heaven".  Reading Matthew 4 (the beginning of Jesus Ministry) and Matthew 5-7 (the entire Sermon on the Mount) will give you a greater understanding of the context of this passage within the book of Matthew.  Looking at Psalm 24, Psalm 1, Exodus 19 & 20, and 1 Kings 8 will give a broader perspective from the whole Bible.  While you are reading pay close attention to two things; the characteristics of those that follow God, and the nature of the presence of God.
Sunday Evening we will be digging deep into the Fall.  What kind of relationship did Adam and Eve enjoy with God in the beginning?  What happened when our first-parents sinned?  What have been the repercussions of that in all the world?  Our passage will be Genesis 3.  Reading Genesis 2 and 3 together will give you a deeper feel for the enormity of the Fall.  Reading Jeremiah 12, and Romans 8 will give you a "cosmic" understanding of the extent of the broken relationship between God and human beings.  While you are reading pay close attention to what was lost when humanity sinned.  Who were people before the Fall?  What are we now to do?
---